Professional Interview Tips and Tricks for Accenture
Jobs and Placement
are one of the most important and key things on your way to become a successful engineer. Everyone has a dream while studying engineering to get placed in a dream company, and one gives his best to achieve their dream. One such student who was placed in accenture
Today we have with us one such enthusiast Shantanu who strove hard to reach this peak and today he is going to share with us his success mantras. I know Shantanu personally. He is a great person indeed. Ever ready to help and never tired of answering. I guess we couldn't have found a better person than him for the first interview of EntcEngg
.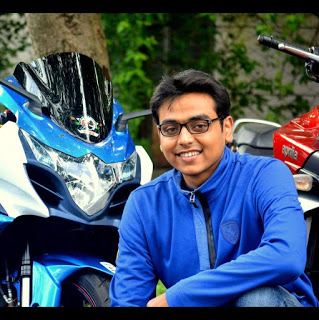 Shantanu Ingle
Associate developer
"ACCENTURE"
EntcEngg: Hello Shantanu, welcome to EntcEngg and really thank you for giving your valuable time to us.
Shantanu: It's my pleasure to be part of this wonderful initiative from you !
EntcEngg: Tell us something about yourself, where have you done your engineering from and which branch?
Shantanu: I am a 4th year E&Tc Engg student from Pune Institute of Computer Technology.
EntcEngg: What was your aggregate for all the years and did you prepare for your exams keeping placements in mind?
Shantanu: My aggregate was 61%. No, I didn't prepare for any exam.
EntcEngg: Did you have a company in your mind as a Dream company, you always wished to work with?
Shantanu: Yes I did !  I wanted to work with a startup or at least with similar environment organization. So the only company which came in that category was Thoughtworks.
EntcEngg: When did you start taking placements seriously and how did you prepare for them?
Shantanu: Well, frankly speaking, I didn't prepare for any aptitude exam. The company I got placed was seeking general API preparations. So if you are good with the  basics like Logical reasoning , quantitative analysis and English grammar you have won half of the battle.
EntcEngg: What extra-curricular activities you did apart from studies?
Shantanu: I volunteered for various college's technical events from 1st year of my Engg and I was a part of college's Robocon Team in 3rd year.
EntcEngg:
Tell us in brief about your
placement
, the number of rounds and type of questions?
Shantanu: I got placed at Accenture in the month of September this year. It was the mass recruiter so the requirement for aptitude was general aptitude preparations as I mentioned in the above question. For Aptitude preparations, practice RS Aggarwal for quantitative, logical and verbal.
EntcEngg:
Tell us about the
Interview
. What did they ask and how did you answer those questions?
Shantanu: The Interview was not that tricky. The recruiters were asking general information about me and the project.You can also see Tips For Interview
EntcEngg: That one question which made you sweat in the interview. what did you answer and did it satisfy them?
EntcEngg: Which books you referred for Aptitude and other stuff for accenture?
Shantanu: RS Aggarwal
EntcEngg: What was the base of your accenture aptitude?
Shantanu: It was based on Quantitative,logic, and Verbal reasoning.
EntcEngg: What was the base of the Interview? I mean was it programming related or was it something else? Please
elaborate.
Shantanu: BE project.
EntcEngg: What exactly is Accenture HR round? What did they ask theirs?
Shantanu: HR basically is a formality round once if you have cleared the technical round then it's not so tough to clear HR. In HR they ask you about your hobbies, interests , why should we hire you and your future plans.
EntcEngg: Did you go to any Coaching classes for some kind of preparation?
Shantanu: No coaching classes.
EntcEngg:
What are your future plans? are you willing to appear for
GATE
, GRE or MBA entrance?
Shantanu: I would continue with my job.
EntcEngg: Did they ask anything regarding your projet?
Shantanu: Yes, My interview was based on my BE project.
EntcEngg: Thanks Shantanu for this short interview it was really helpful for us, students are going to learn a lot from this.Once again thanks for sparing your valuable time with us.
Shantanu: Anytime..! You can comment below with your questions and also  reach me on facebook.
Guys, you can ask whatever questions you have for Shantanu by commenting below or on our Facebook Page . Any questions are welcome we will be more than happy to answer all your questions.
To get further interview update from more candidates please like our facebook page subscribe to our newsletter to directly get the updates in your mailbox by clicking on the subscribe box to the right of the screen.
If you liked this interview please like and share it on facebook and write to us your expectations and suggestions in the contact form below.