eSports are quickly taking over the popular sports scene. In 2022, there were an estimated 530 million eSports viewers around the world, and the numbers are constantly rising!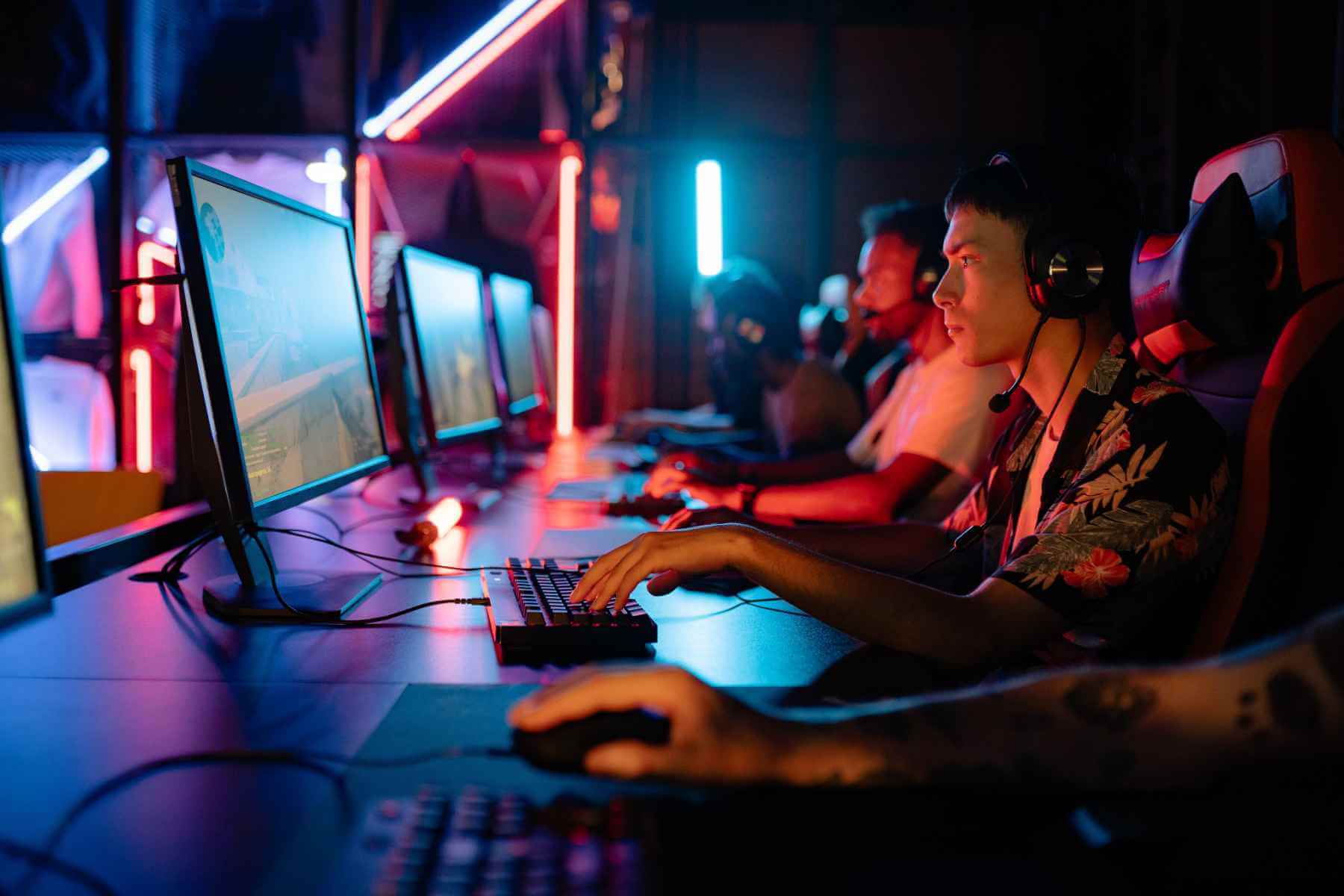 If you want to get some of that viewership for yourself, here are six ideas for promoting your eSports tournament.
Use templates to make amazing promo graphics
Modern digital marketing (and even most old-school marketing) comes down to amazing graphics. Graphics catch the eye of anyone who walks or scrolls by and gives them important information about whatever it is you're trying to promote. They're also a representation of your tournament, so they have to look good.
Since you're busy planning an eSports tournament, you might not have time to design killer graphics from scratch. Luckily, there are thousands of free gaming poster templates available online from websites like PosterMyWall.
Simply look through the designs, choose the template that best fits your tournament's style, customize the information, and you're ready to upload to all your online channels. Gamers and fans won't be able to miss your incredible promotional materials with graphics like these!
Build a website (or at least a landing page)
Your online graphics can only tell fans so much. They need a place to learn everything they can about your eSports tournament to tune in — or maybe even compete. The best way to give people all the information they could ever want is to build a dedicated website or landing page for your tournament.
Webpages don't have limits. You can include all the information, photos, graphics, videos, and content you want to adequately describe and showcase your eSports tournament. If there's a piece of information fans might need, you can include it!
Once you have your amazing tournament website or landing page ready, remember to include the link on all your other promotional materials. Think of your website like your marketing home base. Everything from social media posts to physical posters should drive traffic back to your website for people to learn more and (hopefully) encourage them to tune in.
There are an incredible 302 million social media users in the United States alone. That means if you want to reach a grand majority of people, social media is the place to do it.
You can start your social media campaigns from a private account, but the best promotions come from a business profile. With a business profile on your social media platforms of choice, you can get access to better analytics tools to see how your marketing campaigns perform.
Once you have your accounts setup on your favorite platforms, remember to post content regularly. There are millions of posts uploaded to social media every day. You don't want your eSports promotions to get lost in the masses.
Social media is a great place to upload your gaming posters to give viewers information about your tournament with a scroll-stopping design backing it up!
Boost a few posts
Social media is a powerful marketing tool, but typically only your followers will see your posts. If you want to extend your reach to thousands, if not millions, more, it never hurts to boost a few posts.
Boosting social media posts is essentially paying the platform to promote your posts to a wider demographic of your choice. You can even choose the budget, ensuring you don't break the bank on your tournament promotions.
And while you're at it, you can also run a few paid search ads to appear when someone types a gaming-related query into search engines. For example, if someone types in "gaming tournaments this month," you can get your ad to show up right at the top of the search results, driving more people to your tournament's website.
Work with gaming influencers
It never hurts to have a little help promoting your eSports tournament. And when it comes to digital marketing help, influencers are key. Essentially, influencers are online personalities who are experts in a specific field and have their own dedicated following.
They'll promote products or events (like your eSports tournament) to their followers for something in return — typically money, but it could also be free or discounted products, exposure, or something else they're interested in.
In the gaming world, there are over 12 million channels producing gaming-related content, so you definitely have your pick of influencers to work with. You'll want to choose one who fits the niche of your tournament. For example, if you're running an FPS tournament, don't choose a puzzle-gaming influencer.
You'll also want to look at their typical viewership. You want an influencer with a lot of followers to get the most reach. But of course, the higher their follower count, the more expensive they'll be to work with. Find the balance between greatest reach and affordability.
Start an email or SMS campaign
People are busy, and they need reminders for everything. Tell everyone when your eSports tournament is starting with a well-timed email or SMS campaign.
A couple weeks before the tournament, start sending regular emails or texts to your contact list hyping up the games, perhaps one or two per week. Remind viewers where and how to watch to make sure they tune in. You'll want to send these reminders up until possibly even the day before the event.
Send a final reminder or even a countdown on the day of your tournament, along with a link to the live stream. The goal is to keep it top of mind so nobody can forget!
The beauty of email and SMS marketing is that they reach your audience directly. It's not like they can simply scroll past it like a social media message. Their phone lights up every time you send a message, making sure there's no way they miss your promotions or the tournament.
Also Read: How To Play Jager in Rainbow Six Siege?
Get more viewers and participants for your eSports tournament
The eSports industry is growing like crazy! And if you want to get more viewers and participants for your next eSports tournament, now is the time. Start with some eye-catching graphics and gaming posters, build a website or landing page for your tournament, post plenty of content to social media, boost a few posts to extend your reach, work with gaming influencers in your niche, and send a few emails or text messages.
With all your marketing efforts working at full force, your next eSports tournament might just be the most popular yet!