Today we would like to introduce you one of our near and dear friend Saurabh Kad who got placed in Tata Consultancy Services (TCS) in the academic year 2016-17 and has successfully cracked the interview he faced.
Let us try to get some secrets out from him on how he cracked the TCS interview successfully
This will be a boon to the present appearing students who will be facing the interviews in coming months. Without wasting much time lets get to business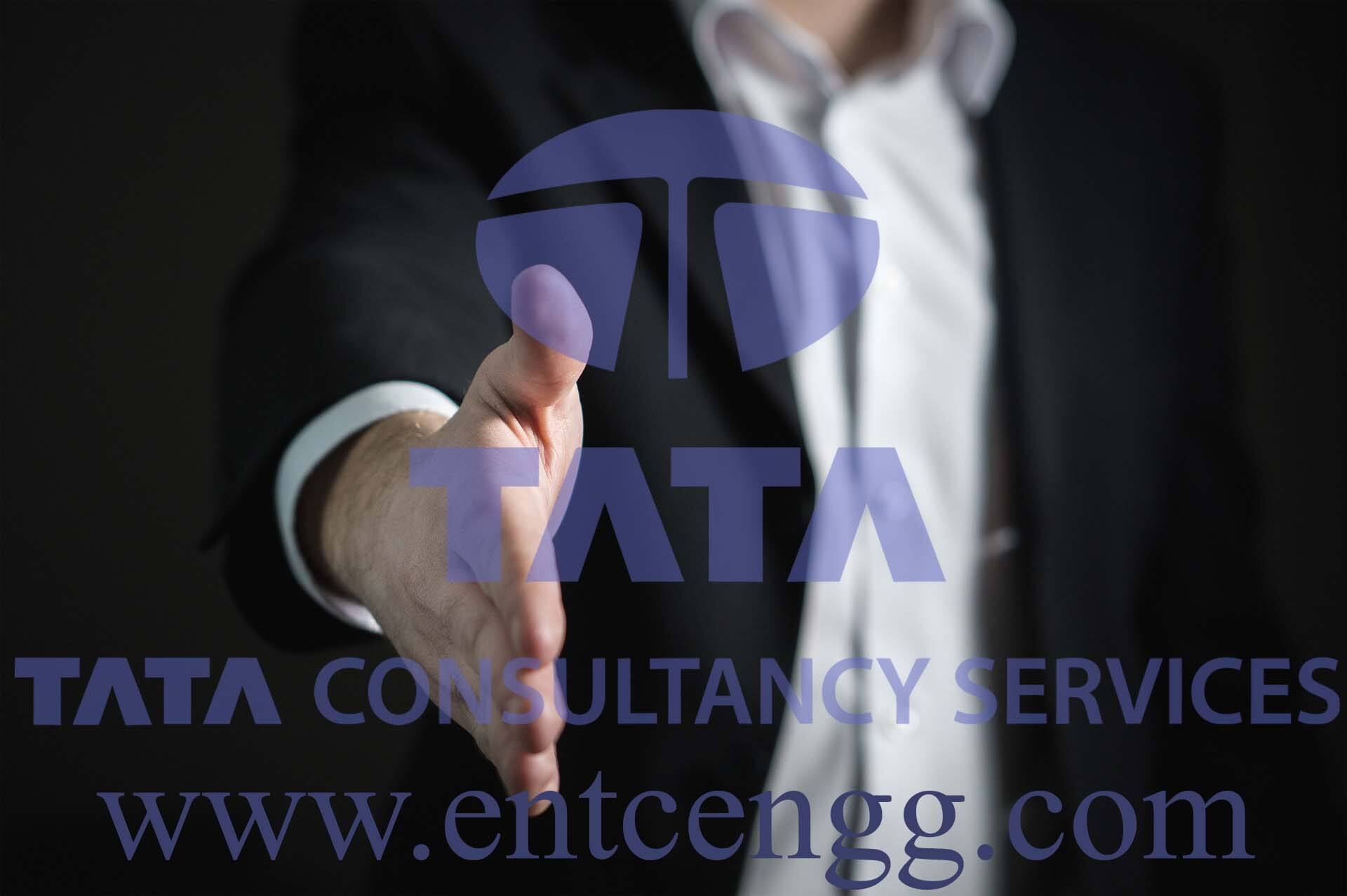 On behave of Entcengg, We invite you to share your interview experience with us.
It will definitely be useful for all the enthusiastic candidates going to appear for T&P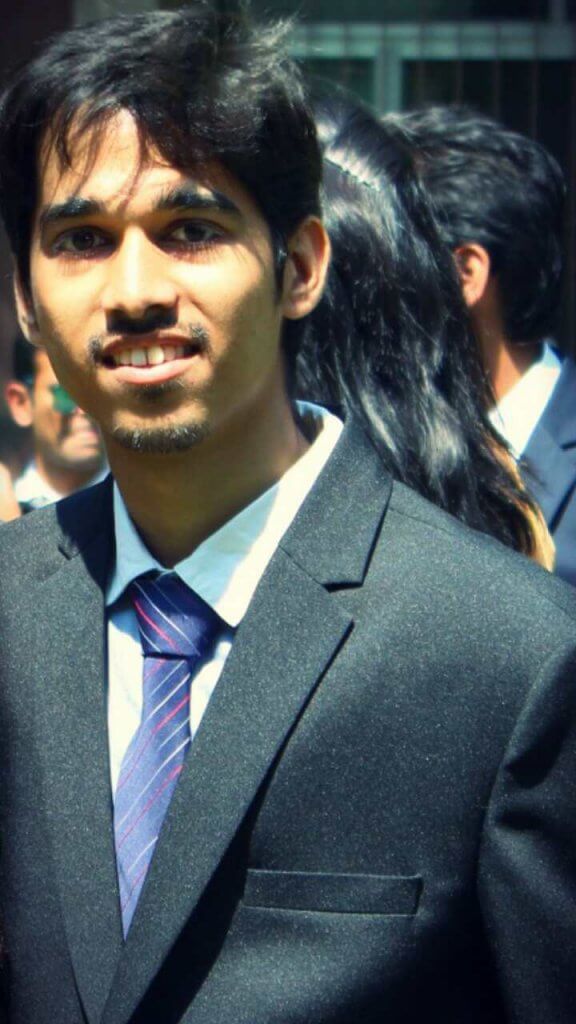 "Assistant system engineer trainee"
TCS
EntcEngg: Hello, Welcome to EntcEngg and really thank you for giving your valuable time to us.
Saurabh:  Thanks to u too for considering me for this interview
EntcEngg: Tell us something about yourself, Where have you done your engineering from and which branch?
Saurabh: My name is Saurabh Kad. I graduated from Pune Institute of computer technology which comes under Pune University. I completed graduation in electronics and telecommunication stream.
EntcEngg: What was your aggregate for all the years and did you prepare for your exams keeping placements in mind?
Saurabh: I joined the college in the second year directly due to my diploma course. My aggregate score was around 75 %. As far as the preparations are concerned I use to study for only when we have the university exams and in that time also I only focused on understanding the concepts. I didn't study by keeping placements in my mind because placements are not obtained by getting only good marks in the university exam. We must have few skills that differentiate us from any other student.
EntcEngg: Did you have a company in your mind as a Dream company, you always wished to work with?
Saurabh:
No there was no dream company for me all I wanted is to work in any MNC.
EntcEngg: When did you start taking placements seriously and how did you prepare for them?
Saurabh

:
I started taking placements seriously when I was rejected by the first very high package companies. I didn't even qualified for their aptitude test. For preparations, i referred to the various online websites for MCQ's. I also learned basic programming languages from online tutorials.
EntcEngg: What extra­curricular activities you did apart from studies?
Saurabh

:
 I took part in Eyantra robotics competition organized by IIT Bombay. I was also a part of the team that created the mosaic of Dr.A.
P
.J. Abdul Kalam using Rubik cube
Saurabh

:
I am placed in TCS.There were 4 rounds aptitude test followed by 2 technical and managerial interviews and HR interview
EntcEngg

:
Tell us about the Interview. What did they ask and how did you answer those questions?
Saurabh

:
All the interviews were based on the resume. They looked into my resume and asked me to explain in brief all the projects listed in it. Then one of them asked me some programming questions. Do not lie in your resume that is the only best way to pass your interviews
Also read the complete interview guide to Ittiam
EntcEngg

:
That one question which made you sweat in the interview. what did you answer and did it satisfy them?
Saurabh

:  
I was from the e&tc background and they were concern about how I can adapt to a different programming language. But I convinced them that I didn't join any kind of class to learn programming and I can do selflearn very efficiently
EntcEngg

:
Which books did you refer for Aptitude and other stuff?
Saurabh

:  
RS Agarwal and online MCA's (
Indiabix
)
EntcEngg

:
  What was the base of the Interview? I mean was it programming related or was it something else? Please elaborate.
Saurabh

:  
Interview was completely based on projects that I had complete during the graduation. They were interested to know whether I did those on my own or took help from any agency. They also asked some oop concepts
EntcEngg

:
  What exactly is HR round? What did they ask them?
Saurabh

: 
He round is to check confidence level of any individual. They give you some situation and asks what will u do. Most common question is tell me about your self-other than what is mentioned in your resume
EntcEngg

:
Did you go to any Coaching classes for some kind of preparation?
EntcEngg

: 
What are your future plans? are you willing to appear for GATE, GRE or MBA  entrance?
Saurabh

: 
Currently I am mostly focused on the job but after 2 or 3 years I may think about MS or MBA
EntcEngg

:
According to you, What is the toughest thing to get placed?
Saurabh

: 
The toughest thing is to accept rejection in whole placement process. Sometimes you may get passed through all rounds but fail to clear last round. Still you must keep faith in yourself and try even harder
EntcEngg

:
 Did they ask anything regarding your project?
Saurabh

:  
They mostly ask about projects in the interview
EntcEngg

:
Anything You want to say to our Viewers and words of Advice
Saurabh

: 
I would like to advise that no matter which stream you are you must at least know c programming other higher languages are appreciated as well. And most importantly answer the questions very confidently
EntcEngg

:
Anything else you would like to share if you missed out earlier?
Thank you for your valuable time Saurabh and all the best for your future.
Saurabh will be available with us, so you can throw your questions and we will try to answer within few hours.
Also read