Amura is one of the top most names in India's digital marketing Agencies that offer best results to their clients and also treat their employees with due respect and pay them really well.
To day we have on of the ex-PICT students with us Piyush Wani who has been placed into Amura through Campus recruitment.
Lets us try to get from him the secrets behind cracking the interview and technical rounds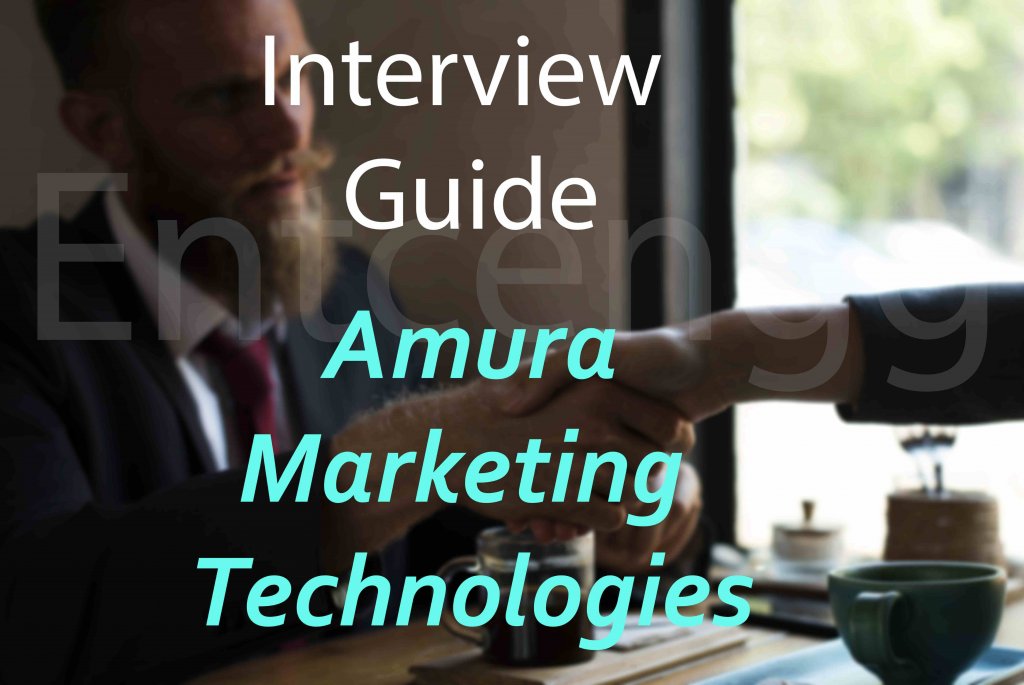 EntcEngg: Hello, Welcome to EntcEngg and really thank you for giving your valuable time to us.
Tell us something about yourself, Where have you done your engineering from and which branch?
Piyush: Myself Piyush Wani. I studied IT from PICT Pune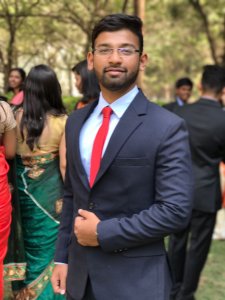 Software Engineer
"Amura"
EntcEngg: What was your aggregate for all the years and did you prepare for your exams keeping placements in mind?
Piyush

:  
Aggregate – 70.77 and No, prepared for the exam just to get descent marks.
EntcEngg

:
Did you have a company in your mind as a Dream company, you always wished to work with?
EntcEngg

:
When did you start taking placements seriously and how did you prepare for them?
Piyush

:  
From 6th sem. I started to do work on CS basic like C, C++, data structures, Algorithms , Networking and OS.also I did 2 internships in 6th sem.
EntcEngg

:
What extra­curricular activities you did apart from studies?
Piyush

:
It consists of 4 round . 1 aptitude round + 2 technical rounds + HR round
EntcEngg

:
Tell us about the Interview. What did they ask and how did you answer those questions?
Piyush

: 
Questions were mostly related to CS basics and according to what I jad written in my resume. Puzzles were also asked. Msotly I tried to drive the interview towards the topics I was confident about.
EntcEngg

:
That one question which made you sweat in the interview. what did you answer and did it satisfy them?
Piyush

: 
There was no such question.
EntcEngg

:
Which books did you refer for Aptitude and other stuff?
Piyush

:
No book . Questions from websites mostly
EntcEngg

:
  What was the base of the Interview? I mean was it programming related or was it something else? Please elaborate.
Piyush

: 
Quant and Technical knowledge. oops and ruby concepts
EntcEngg

:
  What exactly is HR round? What did they ask them?
Piyush

: 
They are looking for a person who is suitable to for their company . Attitude wise and that person is not a weirdo. They just asked about further study plans and personal interests.
EntcEngg

:
Did you go to any Coaching classes for some kind of preparation?
EntcEngg

: 
What are your future plans? are you willing to appear for GATE, GRE or MBA  entrance?
Piyush

:
GRE or MBA. Haven't decided which one to choose.
EntcEngg

:
According to you, What is the toughest thing to get placed?
EntcEngg

:
 Did they ask anything regarding your project?
Piyush

:
Yes. Just a brief discussion about project idea and implementation.
EntcEngg

:
Anything You want to say to our Viewers and words of Advice
Piyush

: 
Gain knowledge of whatever you like and want to persue. And be confident and have keen learning attitude
EntcEngg

:
Anything else you would like to share if you missed out earlier?
Piyush

: 
Always be ready with plan B.
Piyush will be available with us, so you can throw your questions and we will try to answer within few hours.
Also read